Return to Photo Gallery Page
A nice day on the Homer Spit. Not to windy not to cold, good food and a great group of people to share with.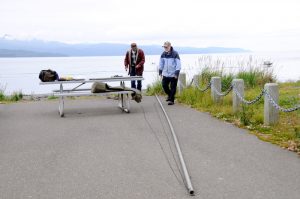 Getting the mast ready to stand up.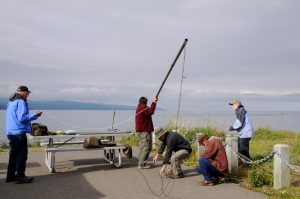 Up it goes.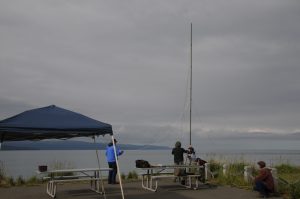 Up and ready for the antenna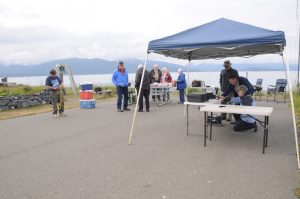 Radio's getting set up.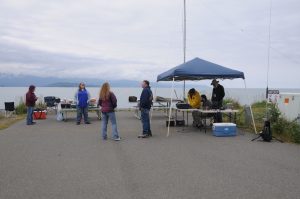 Looking for contacts.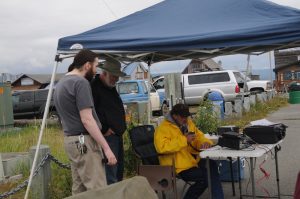 Marty KL4GU operating.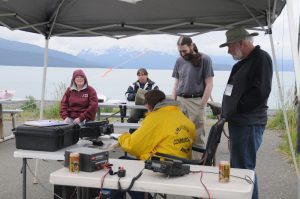 Still working it.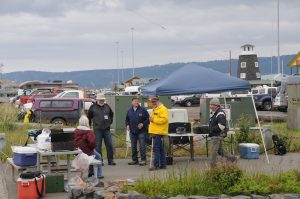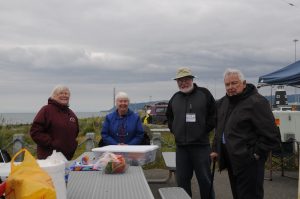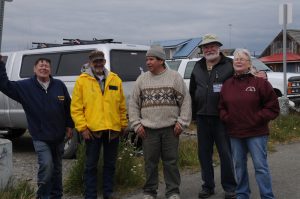 In spite of poor solar conditions everyone had a great time.