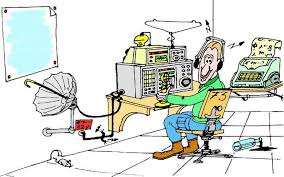 If you are looking for ham equipment or looking to swap, trade or sell ham equipment this is the place!  (Note: this is a public site, so do not post your private information.
LOOKING 4 GEAR
none
LOOKING 2 SELL GEAR
MFJ 989C Versa Tuner V 3 Kilo Watt roller inductor tuner.
Might need a diode installed: Forward power meter works, but reflected power does NOT.
asking $300, plus shipping.
call WL7PM at 907-235-1357
---
Breedlove stake pocket antenna mounts: (1) NMO to SO-239 and (1) 3/8″-24 to ring terminal. These are sized for a 2012 Toyota Tundra, but probably fit other vehicles $40 each.
Ballasted, non-penetrating antenna mount for use on a flat roof or the ground. 2-1/2″ ID X 5′ aluminum mast  with a 49″X50″ base. $50
Contact AL4Y at 399-5611
---
If you have equipment you would like, or want to sell, please contact NL7WK by email at tom@tundratech.net