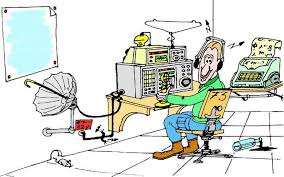 If you are looking for ham equipment or looking to swap, trade or sell ham equipment this is the place! Send an email with a detailed list of equipment including the item, description, age, condition, and price to VELIKM@gmail.com (KL4M) to be listed on the Gear Swap page. You may also send an email if you are looking for equipment. Be sure to include your name, call sign, and how you want to be contacted (Note: this is a public site, so do not post your private information.
LOOKING 4 GEAR
LOOKING 2 SELL GEAR
TS-440S HF transceiver $600
TS-570S HF – 6 transceiver $800
These transceivers in like new condition with Mic and manual.
TS-450S HF needs repair, not worth much except for parts. Repair cost unknown
40 feet 12.5″ tower, very good condition, no top or base section $350
Other misc ham shack items for trade or to include in above sale.
Contact AL7JX, Glen at 907 299-3749, 146.52 simplex, Homer repeater, or