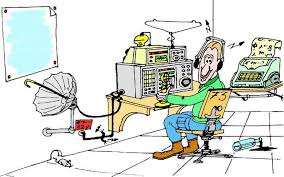 If you are looking for ham equipment or looking to swap, trade or sell ham equipment this is the place!  (Note: this is a public site, so do not post your private information.
LOOKING 4 GEAR
LOOKING 2 SELL GEAR
Items for Sale:
TR-9000 all mode 2 meter 10 watt transceiver.
Mirage/KLM B2530 G 2 meter 300 watt Amp (10 watts in for full output)
These two items above would make a great All mode high power station. I'll take 375 dollars and that includes a PWR supply capable of running the Amp at full output.
DR-570T VHF radio (35 watts) $45 Condition Works.
Misc Mobile whips and bases-Mag. Not priced-Take offer.
1 each TS440 and TS-570 Transceivers Very good condition, take offers.
This item is a HT by Wouxun model KG-UV3D dual band VHF/UHF FM 5 W radio.
Like new condition with battery and charger. $65   OBO
I have other items available; let me know what your looking for
If your interested in any of these items contact Glen at the following address or phone number.
or 907-299-9941